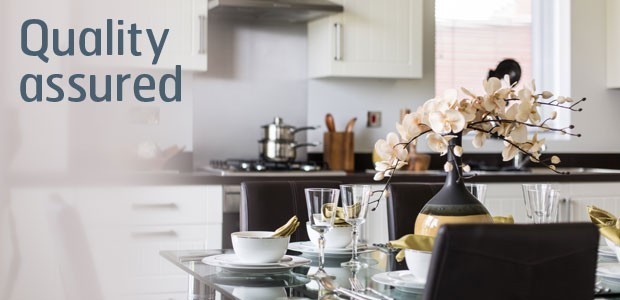 A Sheffield Housing Company home has higher standards built in from the very start. We believe our commitment to and track record of delivering quality, spacious, well designed homes separates us from other developers:
Traditional, reliable construction
Renewable, high quality materials for ease of maintenance
Adaptable construction allowing for future improvements
Robust detailing for an air-tight, energy efficient home
Insulation to above standard requirements.
A number of homes built for people with limited mobility or wheelchair users.
Homes that run efficiently resulting in low CO2 emmisions.
Homes designed to allow connection to energy saving technologies in the future.
Homes built with materials that have a lower environmental impact over their life-cycle.
Adequate bin storage areas for recyclable and non-recyclable waste.
Environmentally friendly insulation.
Phase 1 has been certified BREEAM Communities 'Very Good'. View the certificates for Brearley Forge, Cutler's View and Brearley Springs.
Space & storage designed around best use of space and standard furniture
"Lifetime Homes" standards to ensure that your home can develop as your needs change:

Ample parking space close to home with level access
Wider doorways
Ground floor living room adaptable for additional bedroom
Accessible WC on ground floor with shower room potential
Space and design for stair and floor lifts, hoists and wheelchair adaptable if required
Easy open windows and easy bin access

Larger internal space standards
Homes designed to bring as much daylight into the home as possible
Developments with high quality landscaped public realm and open spaces.